I am currently working across London and the East of England as a Freelance Producer.
Please note - I am migrating over to a new website
For the most up to date information on all of my projects, please follow me on socials - Twitter is best.
Coming Out Of My Cage (And I've Been Doing Just Fine)
---
Mr Brightside hasn't left the UK charts in 18 years. How did it end up like this? It was only a hit, it was only a hit. An interactive investigation with karaoke, lip syncing and absolute bangers.
Tour booking for Spring 2023!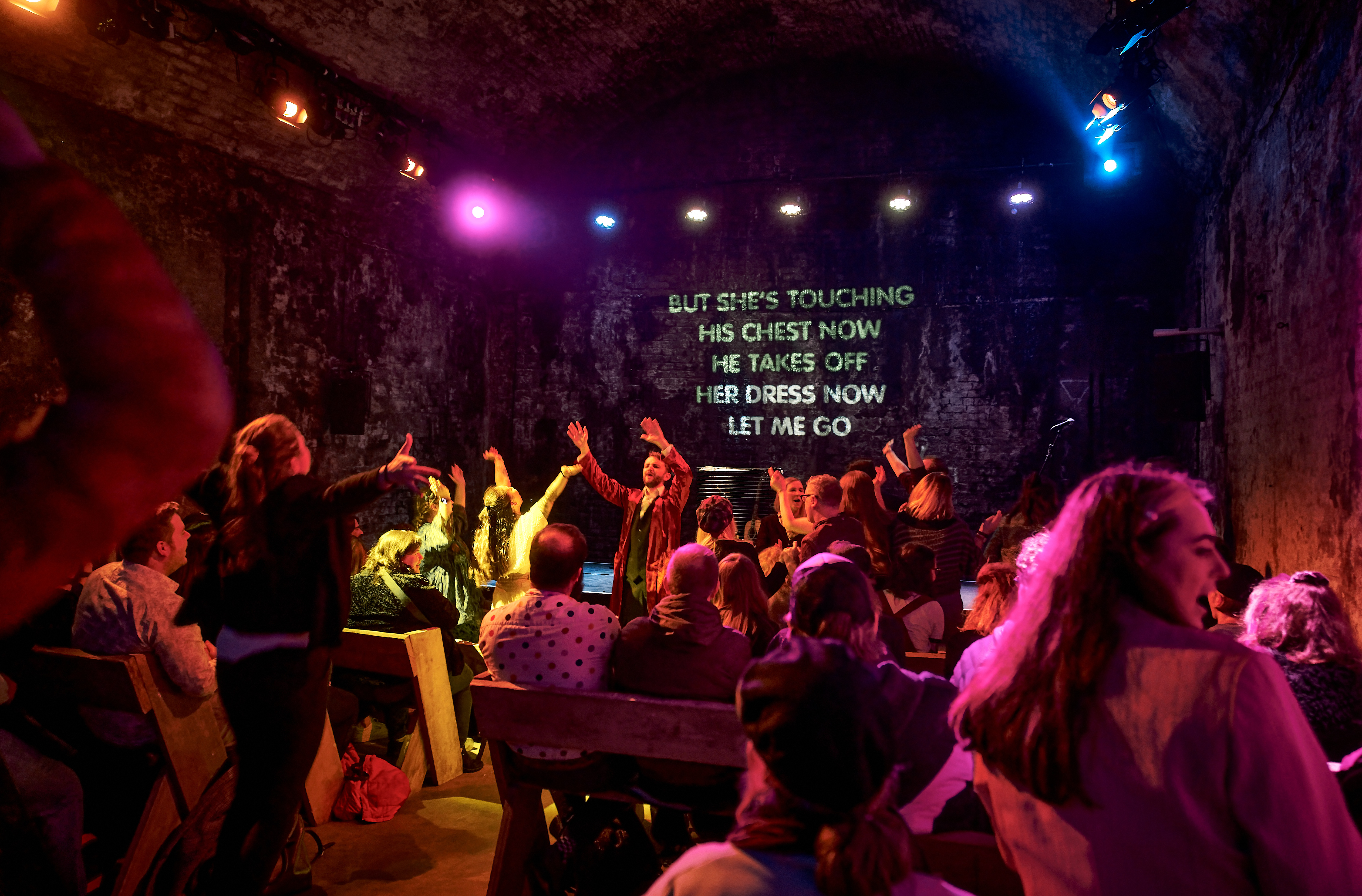 Delicious Fruit
---
We are going to the Edinburgh Fringe! As part of the Pleasance Futures Season, in association with Vault Festival.
Catch us and our queer, juicy asses 3rd Aug 2022 - 29th Aug 2022 @ 4.15pm in 10 Dome - Pleasance Dome
---
Ayden and Lizard want to be cool, sexually-liberated queers. But the cis-straight world is a real boner killer. If they talk to enough queers about sex, desire and intimacy, can they kickstart a revolution in society, and in their pants!?
Verbatim sex stories and anarchic punk songs cum together in an orgiastic rebellion against shame. These intimate interviews with queer people explore kink, community and self-worth with humour and honesty.
Following the acclaimed Sound Cistem, Plaster Cast dance, sing and f*ck through the sticky mess of sexuality. What can queer sex do for you? For us?