hello!
I am a freelance producer currently based in Colchester, Essex, having been previously based in both Manchester and Nottingham.
Most recently, I was at Mercury Theatre Colchester as part of Stage One's Regional Producer Placement for 2020-21.
I have extensive experience producing work for black box and studio venues at both a student and professional level, including touring shows to places such as The Edinburgh Festival Fringe.
I believe in working with a 'no job too small' attitude and take pride in getting fully stuck into the projects that I am producing or creating, adapting to whatever the project needs.
As a theatre-maker, I hope to make work that is genuine - although recognise navigating that question in the world of theatre in and of itself can be tricky. I enjoy working with multimedia - particularly projection - and mixing verbatim and devised techniques. I also love playing with old texts that have been adapted to be modern not just in language but in style and form.
I have an academic background in Computer Science, with a MSc in Human Computer Interaction, specialising in looking at the performative aspects of technology and location-based media and how we can integrate these into live performance.
I am always looking to connect with others with similar interests or projects I could get involved in - so please get in touch! Freelancer CV and contact information are available here.
Notes on what projects I take on
When looking for new collaborations, I look for projects that fit into at least 3 of the following categories:
Queer work
Work that plays with the performer/audience barriers
Community focussed
Work with a sense of place
Work that is hopeful and joyful
[photo by Pamela Raith]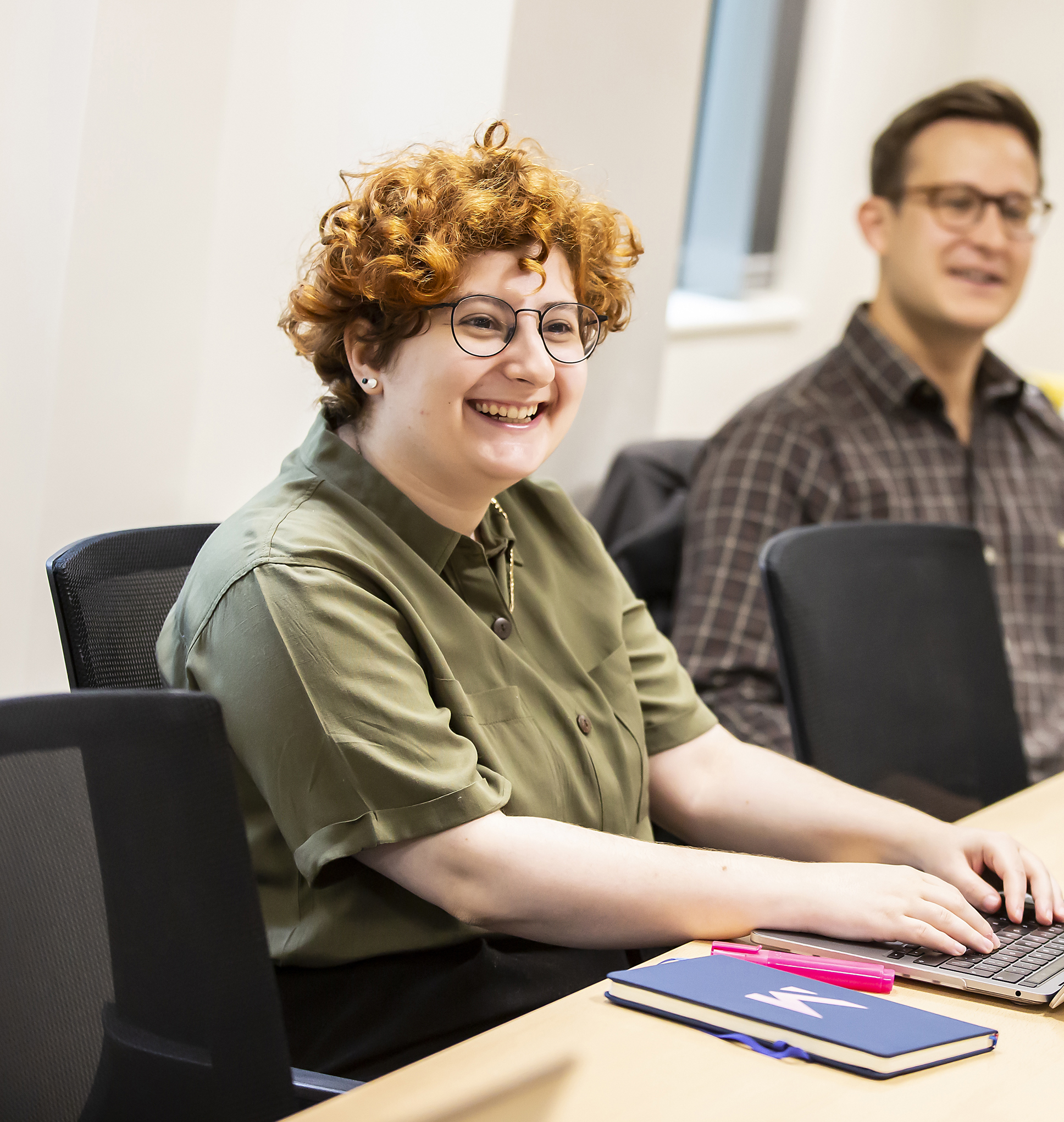 CV (.pdf)